Aspiring Teachers Model and Process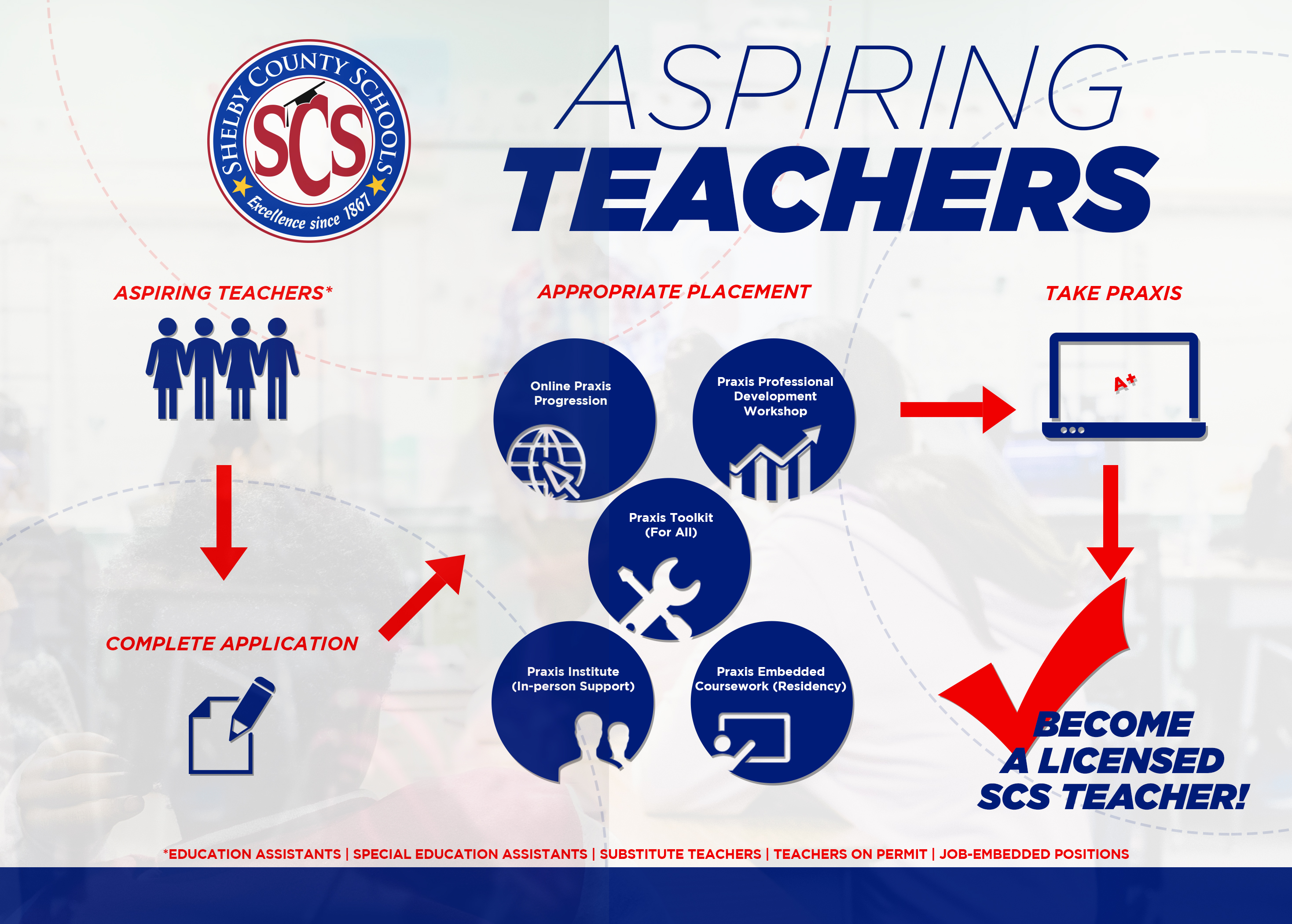 Aspiring Teachers can be customized to fit the applicant's individual needs to ensure they receive the best support treatment. See our tiers of support below.
HR Resource Hub
Our resource hub is a virtual study and prep toolkit for Praxis exams, including aids, special materials and customized Pathways to Certification packet for each participant.
Online Praxis Support
In partnership with Teachers Test Prep, participants will receive free content-focused study guides, one-on-one tutoring and live test prep to meet your individualized needs.
Praxis Workshop Professional Development Sessions
These workshop sessions teach hands-on skills that support the online resources provided to participants, including special sessions on Middle School and High School Math. These sessions will be facilitated by TEM 5 teachers in SCS, collegiate adjunct professors and Tennessee Education Association (TEA) representatives.
Praxis Institute
Designed for the participants specific licensure needs, this tier will explore the theoretical and foundation knowledge relative to instruction. The Praxis Institute, housed at LeMoyne-Owen College, will be facilitated by LOC faculty and TEM SCS educators.
Teacher Fellows - Praxis Embedded Coursework
Participants can build a comprehensive toolkit to help increase student growth and achievement.
---