Scott McCormick |
District 5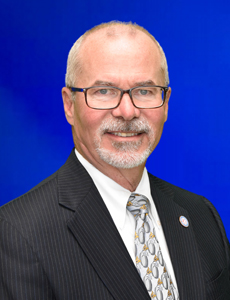 Scott McCormick is a native of Memphis, Tennessee. He attended Memphis City Schools 1-12 at White Station and has a BBA in Finance from the Fogelman College of Business and Economics at The University of Memphis. After graduation, he went to work for his family business, McCormick Business Forms, Inc. founded by his father Frank C. McCormick. After a 26 year career, Mr. McCormick began a second career in non-profit management. He has served as an executive for several non-profit organizations in the Memphis community.
In October 2003 he was elected to the Memphis City Council where he served from 2004 to 2008. As a member of the Council, Mr. McCormick was chairman of the Parks Committee until being elected Chairman of the Council in 2007.
In addition to his professional work, Mr. McCormick is a Trustee and Vice-Chairman for the Shelby County Healthcare Corporation, which operates Regional One Health in Memphis. Additionally, he serves on the board of The Family Safety Center and The Memphis Zoological Society and has served in many volunteer positions, including the American Cancer Society's local Executive Leadership Council, Chairman of Memphis City Beautiful Commission and the Memphis Rotary Club where he was a Paul Harris Fellow. He also is a graduate of Leadership Memphis' Executive Class of 2013. Mr. McCormick and his wife, Carolyn, live in Cordova and have three children: Alexander, William and Grace.