Kevin D. Woods |
District 4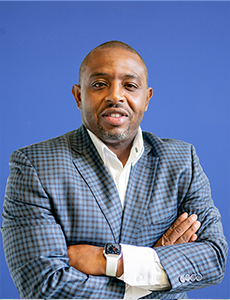 Kevin Woods is the Executive Director of Workforce Investment Network, where he and his colleagues assist Memphis, Shelby County, and Fayette County with improving employment opportunities for its citizens. He previously served as the Director of Career Development at New Horizons, where he worked for 12 years and was the two-time recipient of The President's Club -- the highest accomplishment for any consultant with New Horizons.
Kevin is a proud, Memphis city resident who is committed to being a strong leader in the community through memberships on numerous boards, including the Bridges Board of Trustees, PeopleFirst, REACH Memphis, and the TN Achieves Advisory Council. He is a Graduate of Leadership Memphis, Executive Class of 2014, and has been recognized as the Memphis Business Journal's "Top 40 Under 40."
He received a bachelor's degree in Computer Engineering and a master's degree in Business, both from the University of Memphis. As a husband and father of two girls, he is committed to his community, where he sits on his Homeowners Association Board, raises funds for St. Jude Children's Research Hospital, and supports community involvement initiatives through his affiliation with Memphis Alumni Kappa Alpha Psi Fraternity, where he is an active member.
A past board chair and immediate past vice chair, Kevin represents District 4 which includes parts of East Memphis and Hickory Hill.
Like many of his colleagues, he dedicates many long hours to doing the work of the district. It is his experiences and willingness to work with all stakeholders in the entire education spectrum that gives him such a unique perspective to carry on the work needed for Shelby County Schools.