This summer, Superintendent Hopson is making it possible for more than 5,500 K-5 students to get a rich academic experience with lots of summer fun, and it's all free for families!
Superintendent Hopson is committed to providing support to students who need it most. His new Summer Learning Academy provides FREE access to specialized instruction and enrichment in a safe and fun summer learning setting.
*Some of our Summer Learning Academy sites are now full and no longer accepting applications. Please click the apply now button below to start your application and view schools with remaining space.
Más información
El formulario en línea solamente está en inglés. Si necesita ayuda visite nuestro centro de padres ubicado en 2687 Avery Avenue o llame al (901) 416-5300.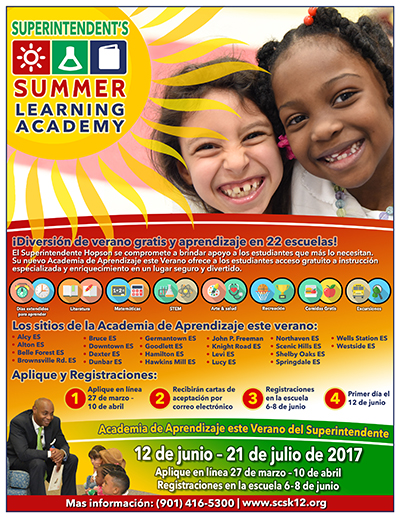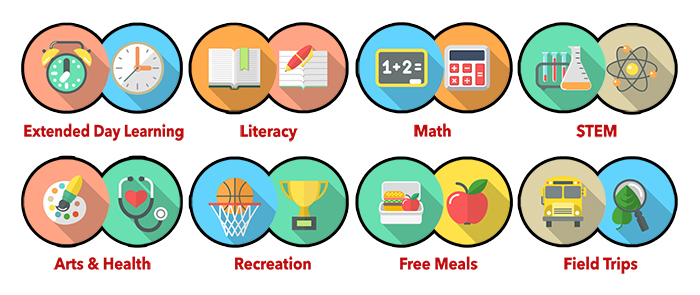 Learning Hours:
Learning Day — 8 a.m. - 3 p.m.
Extended Day Learning — Starts 7 a.m. & Ends 6 p.m.
Apply & Register:
Parents will need an active email address to apply online, as well as their child's SSN or 9792#. Parents with multiple children should submit a separate application for each child. To register, parents must have a copy of their acceptance letter, their child's final report card and proof of registration for the 2017-18 school year.
Acceptance letters emailed to parents
Register at school
June 6-8
MORE INFO: (901) 416-5300 | www.scsk12.org