Shante K. Avant
| Chair

|

District 6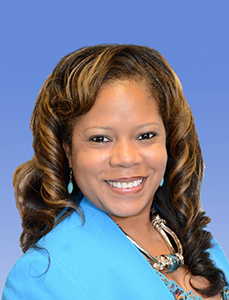 Shante K. Avant is a native Memphian who earned her Bachelor of Arts in Psychology and Master's of Science in Social Work from the University of Tennessee.
After completing her studies she returned to Memphis with the belief that her beloved city had much to offer to her and she to it. She currently serves as Deputy Director for the Women's Foundation for a Greater Memphis (WFGM) and manages WFGM's staff and operations. She is also responsible for grant allocations, creating strategic partnerships to collaborate with corporate partners, community organizations, institutional giving and large donor stewardship. She has 20 years of non- profit experience, specifically with agencies focused on women and children.
Shante's community involvements include serving on the board of directors for Shelby County School Board, Clean Memphis, Secretary of Community LIFT, College of Social Work Advisory Board and New Memphis Institute Advisory Board. Other accomplishments and achievements include the Ford Foundation Fellowship, Business Journal "Top 40 under 40", Tri State Defender Woman of Excellence, New Memphis Institute Fellows Program, MPACT Memphis, Past Board Chair, Women's Funding Network International Leadership Cohort and Leadership Memphis. Other affiliations include Early Success Coalition and Grantmakers Forum. She is the proud mother of one daughter, Peyton, who attends the creative and performing arts school, Rozelle Elementary.