Chris Caldwell |
District 1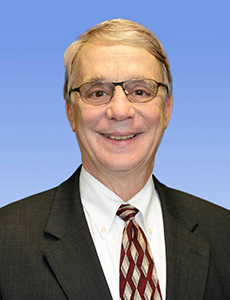 Chris Caldwell is a Financial Consultant and Vice President at Raymond James. He is one of the most involved public school parents in the region and a strong advocate for public education. After being appointed to the Shelby County School Board in 2011, he was elected in August 2012 to serve District One for a two year term, and re-elected in 2014 for a four year term. He's served in various parent and school organizations and also has been active in recruiting those Midtown Memphis parents who traditionally choose not to send their children to public schools.
During 2012 Chris served on the SCBE Audit Committee, the Internal Board Operations Committee, the Community Engagement Committee, the Facilities Committee, and Chaired the Superintendent Selection Process Committee, as well as, the Superintendent Selection Committee. In September 2016, he was elected Chair of the Shelby County Board of Education. Chris currently serves as Chair of the Board and Committee Chair of the Audit, Budget, and Finance Committee.
Chris Caldwell is a native Memphian and MCS product. Married for thirty-five years to Cheryl Robison Caldwell (also an actively engaged parent), they have one child remaining in Shelby County Schools at Central High School. The two oldest are graduates of Shelby County Schools and now attend University of Memphis. Chris is dedicated to being a voice for Parents, Teachers, Principals, and other School Administrators who are most responsible for the quality of education and what happens in the classroom.
"We have a huge opportunity to have an "once-in-a-lifetime" positive impact on our community by making sure we improve the quality of education for all children in Shelby County. What we do in the next few years will affect the quality of life for generations to come. It's time for all of us to work together so that our children and our community can compete globally and we all can enjoy the prosperity that will follow!"