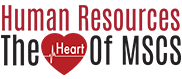 I am extremely grateful to serve as the Shelby County Schools (SCS) Chief of Human Resources, which functions as the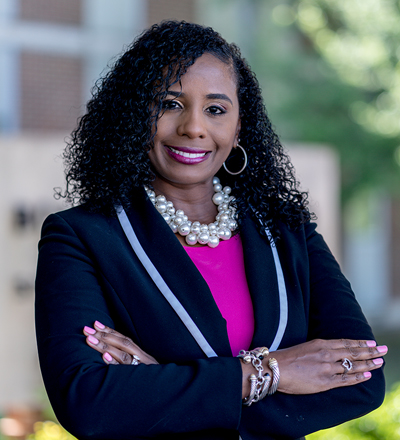 "Heartbeat of SCS." Our department serves more than 14,000 employees who support our 110,000+ students every single day. SCS is special because our employees are special. When you work here, you play a vital role in contributing to the District's mission to prepare students for success in learning, leadership and life.
As a former teacher, principal, instructional leadership director, deputy chief of the SCS Department of Human Resources and U.S. Navy Veteran, I recognize that the work we do every day is far more than hard work, it is HEART work. As a proud parent of SCS graduates, the work of educating and supporting students and schools is extremely personal to me. With all SCS students as our top priority, employees are also the District's most valuable asset. No matter your role, SCS is better because you are here.
The Department of Human Resources is committed to supporting your needs. From recruitment to retirement, we provide opportunities for growth and development, assistance with professional and personal issues, labor matters, compensation administration, performance evaluation and many other support services.

It is our goal to recruit and retain the highest caliber of talent in all areas and provide extraordinary support and commitment as they serve our students and community.
We look forward to serving and supporting you as we continue to make Shelby County Schools a wonderful place to work, learn and thrive.
Dr. Yolanda Finnie Martin
Chief of Human Resources
How are we doing? Take the SCS HR Survey by clicking HERE!

SCS Awarded 2021 HIRE Vets Medallion from the U.S. Department of Labor (11/10/21):
read more on Facebook or Newsroom

SCS Employees Rock (7/15/21): https://www.youtube.com/watch?v=zl81Po89nKM
SCS Peak Hiring Season (7/14/21): https://www.localmemphis.com/article/news/local/shelby-county-schools-offers-7500-sign-on-bonuses-and-living-wages-for-full-and-part-time-employees/522-25ff170d-ee03-4c67-b4b1-d008779152d1
HR Impact Award (2/11/21): https://www.bizjournals.com/memphis/news/2021/02/22/hr-impact-nonprofits.html
MEMPHIS BUSINESS JOURNAL (9/16/20): MBJ Expand Conversation on Diversity & Inclusion
How do we as a business community create inclusive, diverse, and accountable work environments? How do we expand equity, for everyone's benefit?
FOX 13 NEWS (8/22/20): SCS welcomes back teachers with Return Stronger Drive-Thru Parade
THE DISTRICT ADMINISTRATOR (8/19/20): 5 ways to build and retain a substitute teacher pool
Education leaders offer their thoughts on maintaining and growing a talented base of instructors in an adverse environment.
ACTION NEWS 5 (11/23/19): SCS hosts teacher hiring event