BENEFITS FOR ACTIVE EMPLOYEES
Shelby County Schools offers employees competitive healthcare plan to ensure they have the best options for themselves and their families. Medical, dental, vision and life insurance options are just a few benefits offered. Additionally, a wellness/fitness program and other fringe benefits are offered to our employees to address health and wellness holistically.
2021 Open Enrollment Benefits Guide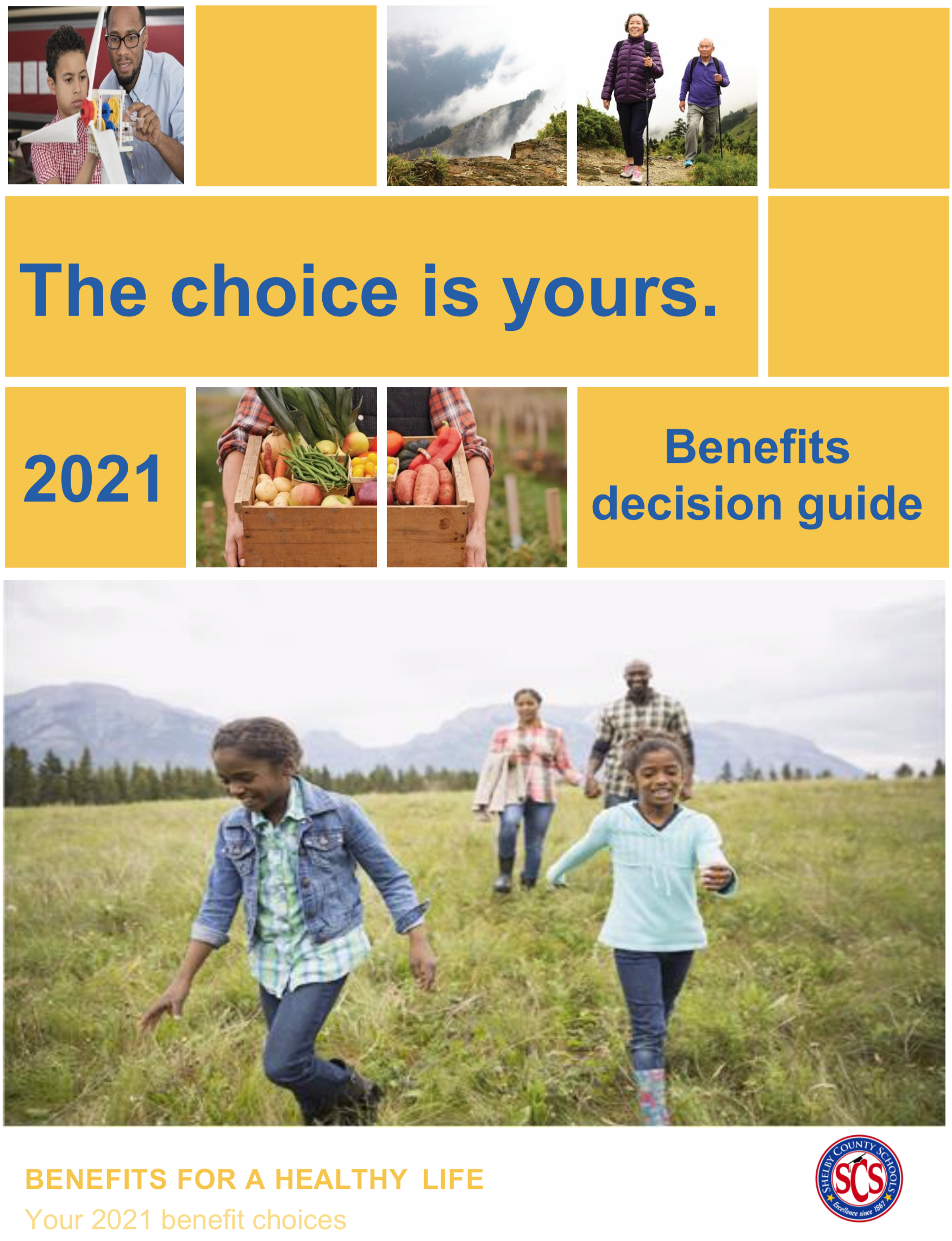 The 2021 Open Enrollment Period takes place November 2–13, 2020. Changes become effective January 1, 2021. View the full Benefits Guide for plan options, pricing and additional details.
Shelby County Schools provides Bentek, an internet-based online benefits enrollment system. Employees can access the system 24 hours a day, 7 days a week to:
View all benefit elections and payroll deductions
Make new elections, change, add or remove dependents during open enrollment, new hire orientation or a qualifying event
View plan summaries and link to carrier websites
Accessing Bentek
Log on to www.mybentek.com/scs
Click on "Create an account"
Follow directions to create your Username and Password

Lowercase Letter
Capital Letter
Number
Special Character

Click the "Menu" tab on upper left screen and select "Employee Benefits Center"
For questions, please feel free to call (901) 416-5304 or email us at [email protected].