Chief Academic Office
The Chief Academic Office is committed to the planning, development, implementation, assessment and continuous improvement of teaching and learning and related student and staff supports to ensure all Shelby County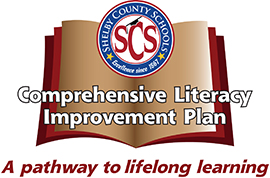 Schools students achieve to high academic standards for career and college readiness. 

The Office and its major departments—Teaching and Learning, Schools & Leadership and Academic Operations & Support--work to act strategically, leverage resources effectively, improve individual and system learning and build capacity to support, accelerate and sustain significant school improvement district-wide.
---
TEACHING AND LEARNING
The Department of Teaching & Learning works to continuously improve the academic vision, infrastructure, programs and supports to appropriately and effectively meet the needs that positively affect SCS schools, staff, students and our community. The department also promotes and supports rigorous academic goals and collaborates with all Academic departments to support principals and teachers.
---
SCHOOLS AND LEADERSHIP
Angela Whitelaw, Ph.D, Assistant Superintendent
The Department of Schools & Leadership is focused on the belief that every student in the District will have effective school leaders who will develop teachers to lead quality instruction in all classrooms. Through the utilization of a rigorous curriculum with a focus on TNReady standards, students will be college-ready.
---
ACADEMIC OPERATION AND SUPPORT
Joris Ray, Ed.D, Assistant Superintendent
The Department of Academic Operations & School Support works to ensure academic success through clear and consistent operational procedures and strong school support, including: fostering safe and orderly schools, effective management of school resources; positive relationships between and among schools and the various District divisions; serving as a liaison and broker of services with other SCS offices and departments; and providing legendary customer service.