Hall of

Fame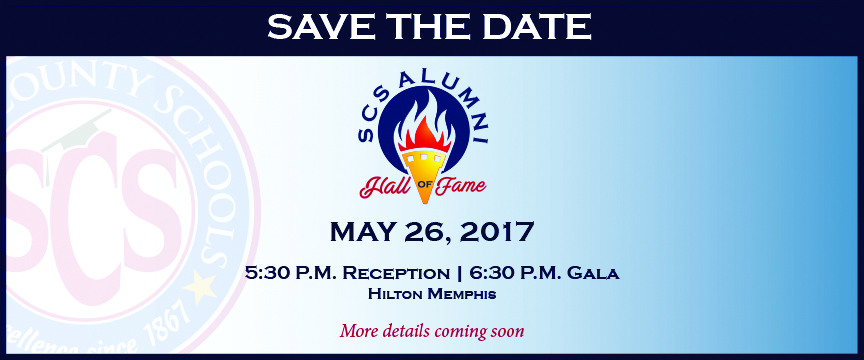 On Friday, May 26, SCS will induct the 2017 class of Alumni Hall of Fame members. We will celebrate and honor< notable SCS alumni who have soared in their careers and worked diligently to make an impact in their communities. Join us at the 2017 SCS Hall of Fame Gala on May 26 at the Hilton Hotel Memphis at 5:30 pm as our newest inductees join the ranks of past Hall of Famers including Penny Hardaway, Cybill Sheperd, Isaac Hayes and Brenda Joysmith.
2017 Inductees:
James Alexander - Booker T. Washington High School
Larry Dodson - Carver High School
Keelon Lawson - Hamilton High School
State Representative Johnnie Turner - Manassas High School
Shepperson "Shep" Wilbun - Hamilton High School
Click here to purchase your Hall of Fame Gala tickets now! Proceeds from this event will benefit SchoolSeed,a nonprofit organization supporting community efforts that positively impact students and teachers in the Greater Memphis community.